When it comes to choosing the best paint protection for your new car, not all products are created equal. This guide will help you navigate the top options available on the market today, focusing on their key benefits, reasons to use them, and their longevity.
These are our top 5 best ceramic paint protection brands.
#1 Gtechniq Crystal Serum Ultra
We Recommend 👍
Key Benefits ⭐
Gtechniq Crystal Serum Ultra offers an unrivalled gloss that enhances the aesthetic appeal of your new car. It provides an ultra-durable, hydrophobic finish that keeps your vehicle cleaner for longer periods and makes washing incredibly easy.
Why to Use 🤔
The 10H hardness rating of this coating ensures maximum resistance against swirls, scratches, and chemical etching from pollutants. Furthermore, it provides superior UV protection to prevent premature paint fading.
Longevity ⏳
With the proper maintenance and use of appropriate cleaning solutions, such as Gtechniq's Gwash, the Crystal Serum Ultra can last up to nine years, offering an unprecedented level of protection and peace of mind.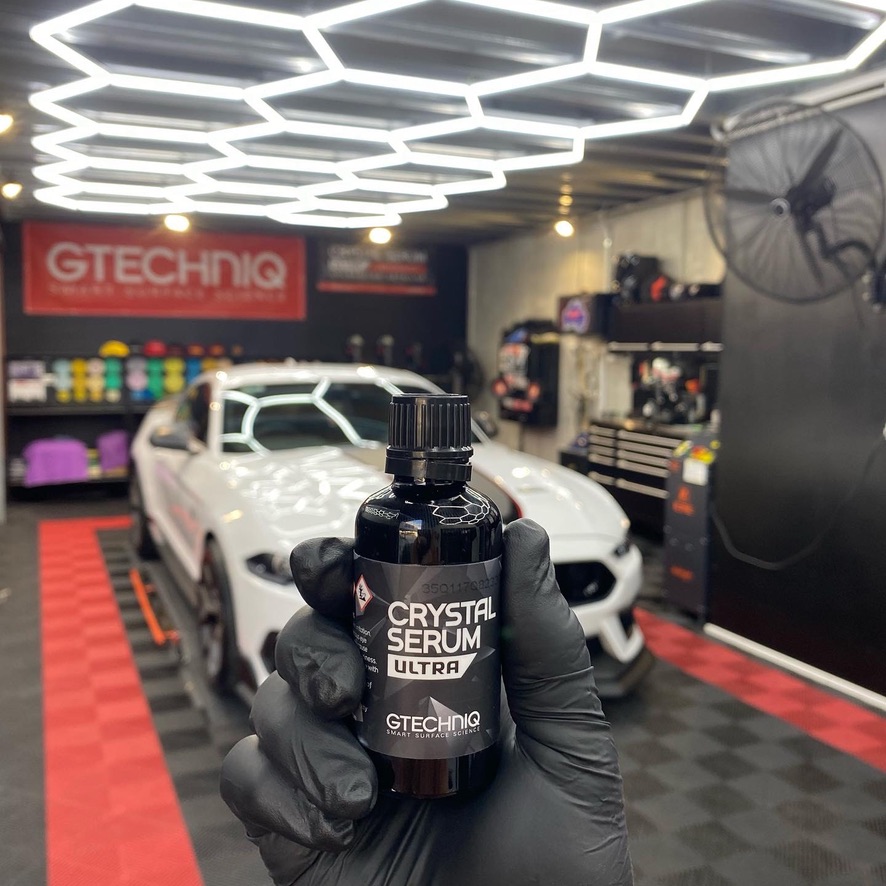 #2 Gtechniq Crystal Serum Light
Good Value 👍
Key Benefits ⭐
Crystal Serum Light is another flagship product from Gtechniq. Offering a slightly lower hardness rating than the Ultra, it still packs a punch when it comes to glossiness and protection. The result is a slick, high-gloss finish that truly enhances your car's aesthetic appeal.
Why to Use 🤔
Similar to the 10H Ultra, this coating forms a strong bond with your car's paintwork to offer excellent resistance against harsh weather conditions, chemical pollutants, and UV rays.
Longevity ⏳
Although not as long-lasting as the Crystal Serum Ultra, with proper care, the Crystal Serum Light can still provide up to 5 years of protection, ensuring your vehicle remains in pristine condition.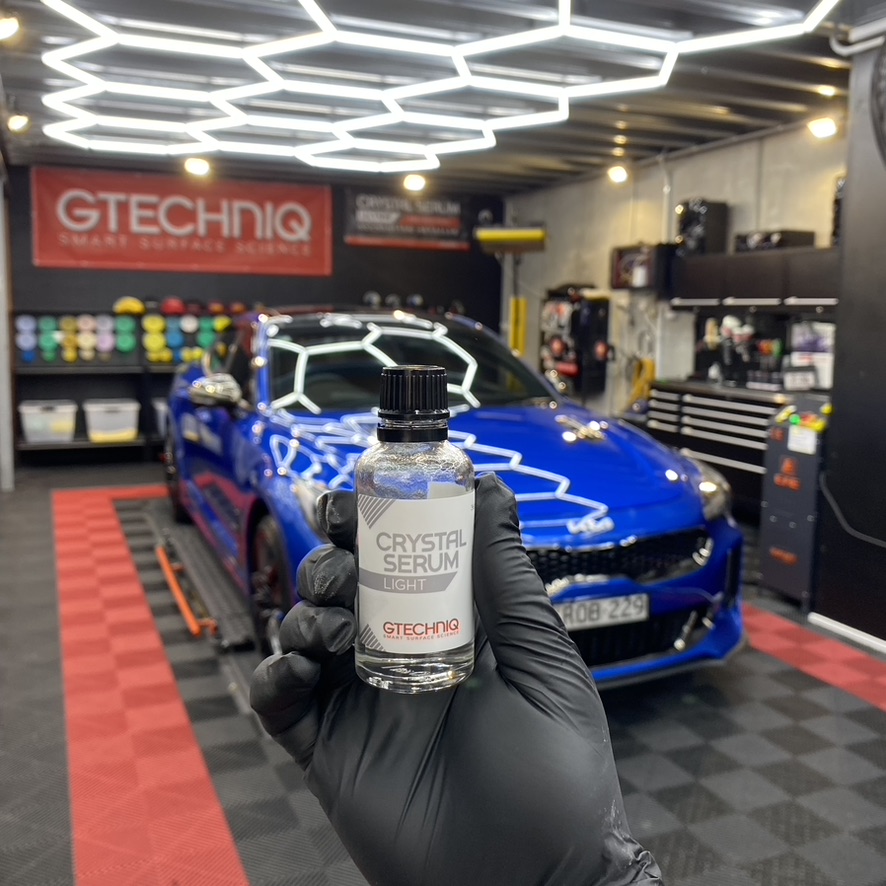 Key Benefits ⭐
Ceramic Pro offers a range of ceramic coatings that provide UV protection, chemical resistance, and hydrophobic properties. Their products also offer a shiny gloss finish to enhance your car's appearance.
Why to Use 🤔
Ceramic Pro's coatings are versatile and can be used on various surfaces, including metal, plastic, and glass. They offer decent protection against scratches, graffiti, dirt, and aging.
Longevity ⏳
Depending on the product and environmental factors, Ceramic Pro's coatings can last anywhere from 1 to 5 years.

#4 Chemical Guys Ceramic Coating
Good but not lasting 👍
Key Benefits ⭐
This coating provides a durable, hydrophobic shield on your car's exterior. It enhances the look of any colour paintwork with its rich gloss and reflective shine.
Why to Use 🤔
It's an excellent choice for those looking for a DIY-friendly product that is easy to apply. It provides UV protection, resistance against oxidation and corrosion, and protection against water spots.
Longevity ⏳
With regular maintenance, you can expect this coating to last for up to 2 years.

Key Benefits ⭐
CarPro CQuartz offers UV protection, resistance against stains and contaminants, and delivers a glossy finish. Its hydrophobic nature also makes cleaning easier.
Why to Use 🤔
It provides a good level of protection against the elements, especially water spots, dirt, and bird droppings, while enhancing your car's appearance.
Longevity ⏳
CQuartz coatings can offer protection for up to 2 years with proper maintenance.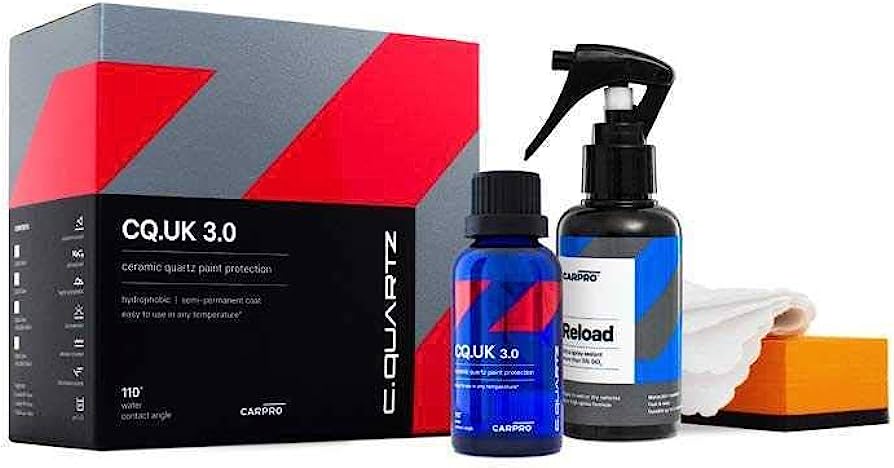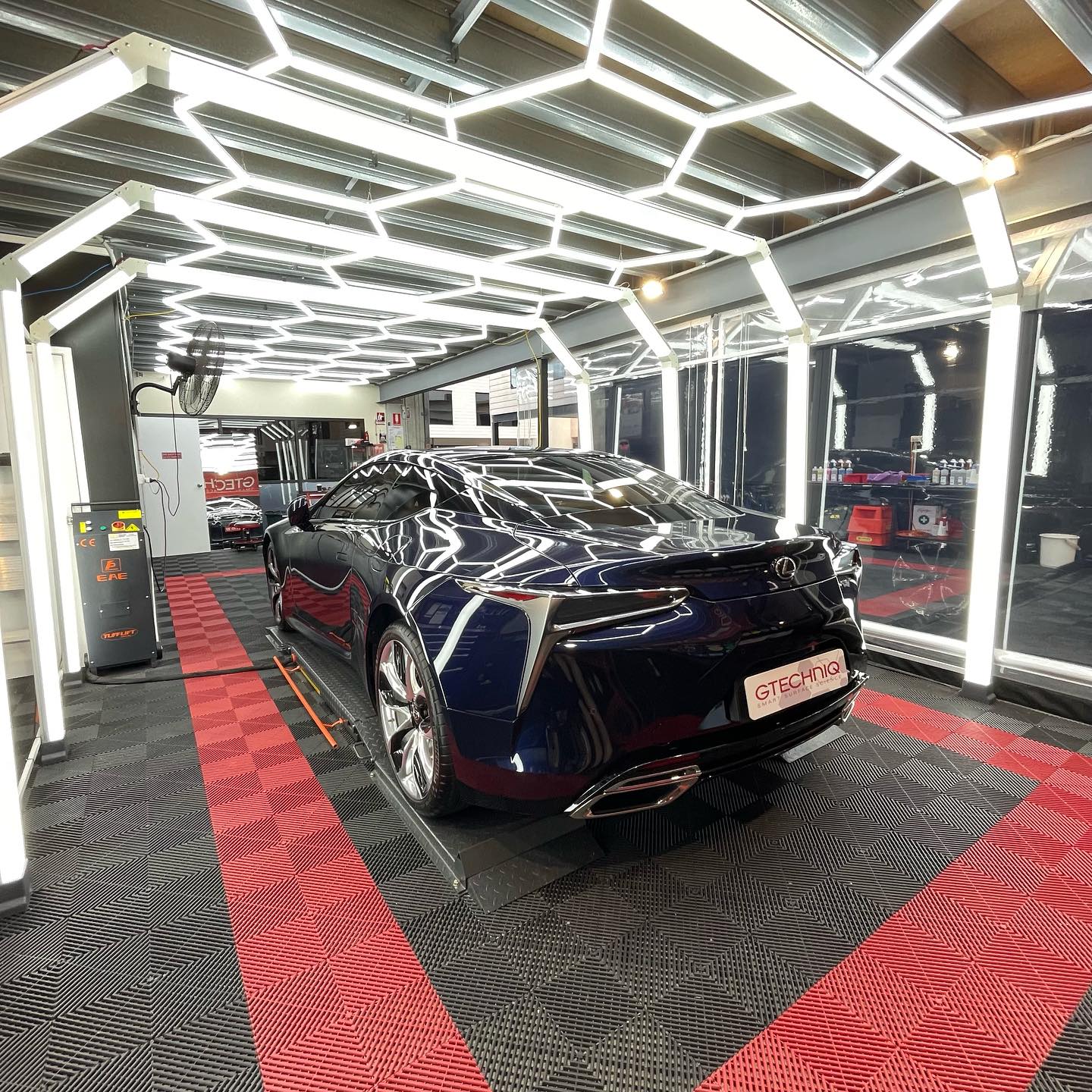 In conclusion, while all of these products offer some level of paint protection, the Gtechniq Crystal Serum Ultra 10H and Crystal Serum Light 9H clearly stand out due to their superior hardness ratings, long-lasting protection, and ultimate glossy finish. When considering new car protection in Brisbane or anywhere else, it's worth investing in a product that guarantees maximum longevity and top-notch protection for your vehicle's exterior.
Ask for new car protection Australia Wide warranty when enquiring.
The Best in Brisbane for Ceramic Coating Services
Professional Dealership Detailing (PDD) has set a new standard for car detailing in Brisbane, particularly when it comes to ceramic coating services. Their reputation is built on using the best products like Gtechniq's Crystal Serum Ultra 10H and Crystal Serum Light 9H for superior car protection. Every vehicle is treated with the utmost care and meticulous attention to detail by their experienced team.
Their bespoke solutions, including exterior, interior, and wheels protection, reflect a deep understanding of unique car needs and owner preferences. PDD also offers a comprehensive new car paint protection package that covers everything a new car owner needs.
Beyond delivering high-quality car detailing services, PDD distinguishes itself through transparency and customer education. Customers praise their professional approach, workmanship, and commitment to satisfaction. For the finest in ceramic coating, look no further than Professional Dealership Detailing. They don't just detail your car; they protect your investment.