Paint Protection Brisbane
Motorbike Paint Protection Brisbane
Bike, Motorbike, Scooter
Gtechniq Ceramic Coating for motorbike paint protection.
PDD Brisbane is your go-to destination for motorbike paint protection services in Brisbane. We specialise in providing high-quality Gtechniq ceramic coatings for all types of two-wheel vehicles, including bikes, motorbikes, and scooters. Our state-of-the-art facility and experienced technicians ensure that your ride gets the best possible protection against the elements.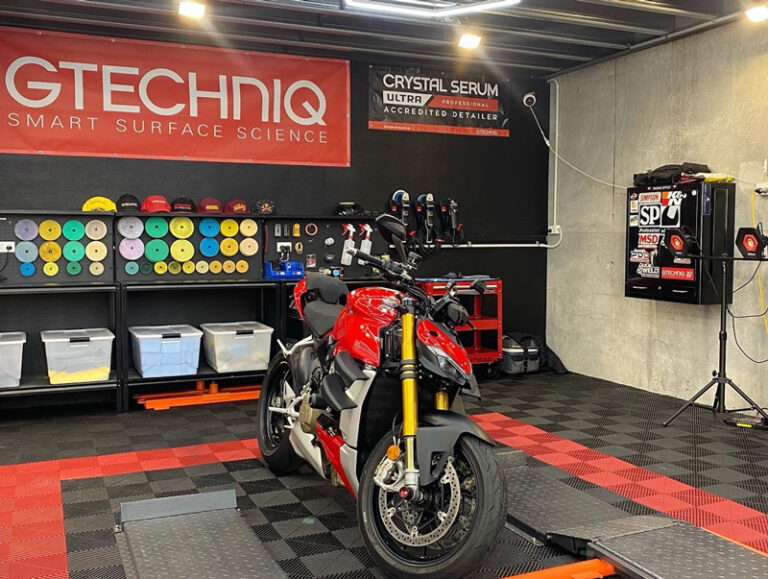 Why Choose Gtechniq for Your Two-Wheelers?
Durability
Gtechniq ceramic coatings provide long-lasting protection, often lasting for several years with proper maintenance. This ensures that your investment is well-protected and maintains its value over time.
Hydrophobic properties
The coatings repel water, dirt, and grime, making it easier to clean your vessel and reducing the chances of staining and damage.
UV protection
Gtechniq products offer exceptional UV resistance, protecting your paint from fading and damage caused by the sun's harsh rays.
Gtechniq Ceramic Coating: The Best in Australia
We exclusively use Gtechniq products for our ceramic paint protection services. Gtechniq is a globally renowned brand known for its cutting-edge technology and long-lasting results. Their ceramic coatings offer exceptional protection against UV rays, oxidation, and staining, making them the best choice for motorbike paint protection.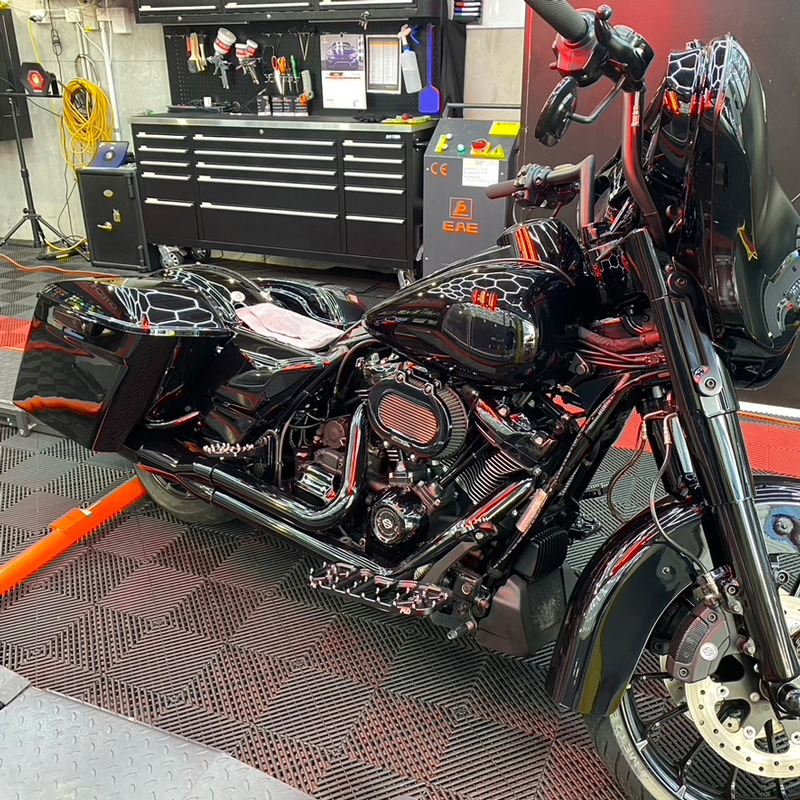 Comprehensive Protection for your motor bike in Brisbane
Our team of skilled technicians can apply Gtechniq ceramic coatings to all types of two-wheel vehicles in Brisbane, providing comprehensive paint protection. From bicycles to scooters, we have the expertise and equipment to handle any project. Our services include:
Bike paint protection: Our Gtechniq ceramic coatings provide long-lasting protection for your bicycle, ensuring it remains in top condition and maintains its value.
Scooter paint protection: Preserve the look and performance of your scooter with our expertly applied ceramic coatings, preventing damage from UV rays, oxidation, and more.
Motorbike paint protection: Protect your motorbike with our durable Gtechniq ceramic coatings, ensuring it lasts for years to come and maintains its value.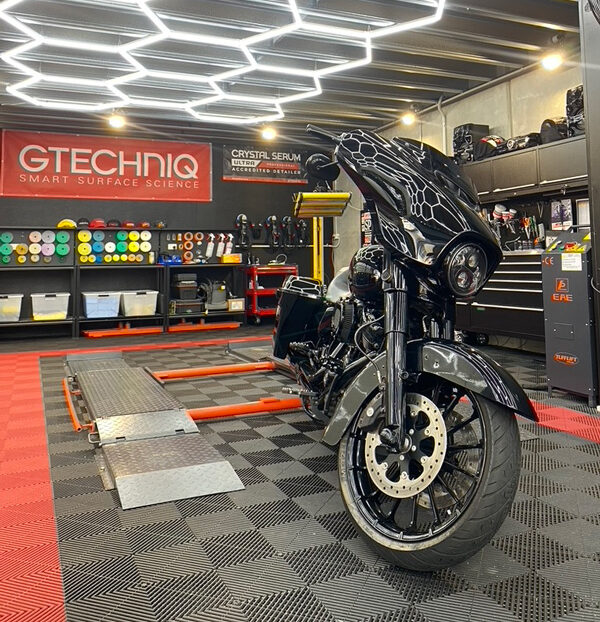 New Two-Wheeler Protection Package
If you've recently purchased a new two-wheeler, our New Two-Wheeler Protection Package is the perfect way to safeguard your investment. This comprehensive package covers everything you need to protect your vehicle from the elements and maintain its value. It includes:
Choose PDD Brisbane for Your Marine Paint Protection Needs
At PDD Brisbane, we pride ourselves on delivering the best ceramic coating Brisbane has to offer. Our commitment to quality and customer satisfaction is unmatched, making us the top choice for paint protection Brisbane services.

Get Motor Bike Protection in Brisbane
Enquire Now