NEW CAR PROTECTION

✅ Accredited
Ultimate New Car Protection in Brisbane
A No-Brainer Deal
⏰ Limited Time Only ⏰
Ultra New Car Paint Protection in Brisbane
Get the best protection & shine with our new car protection offer in Brisbane
10H NEW CAR CERAMIC PAINT PROTECTION + NEW CAR INTERIOR PROTECTION + WINDOW TINT
NEW CAR PACKAGE
Paint Inspection
Decontamination Wash
Clay Bar & Iron Fallout Treatment
10H Protection
9 Years GTECHNIQ Warranty
Protection Coverage Includes:
Exterior plastics, Paint, Grill, Headlights/Taillights, Number Plates & etc.
Love Gloss, hydrophobic & self-cleaning properties?
Add EXO V4 Hydrophobic Layer $280 Only INCLUDED
Single Stage – Enhancing machine polish to remove light swirls, scratches & marring.
Does your car paint need more polishing?
Add Extra Stage Of Paint Correction $300
Highest inferred head rejection on the market, block out those harmful UV rays ☀️ (choose your Tint % Darkness)
Wheel faces ceramic coated with GTECHNIQ Wheel Armour
Repels dirt, water and road grime.
Need Extra Protection?
Add Full Wheels & Calipers Coating $320

Dash Guard to all interior plastic trims
Leather Guard to all leather
Fabric Guard to all fabric
EXO v4 Hydrophobic Coating 💧
Better visibility, easy cleaning Process, repels water.
⚡ FREE AFTERCARE KIT WORTH $99 ⚡
SUV/4WD + $300
Time Required 1-2 Days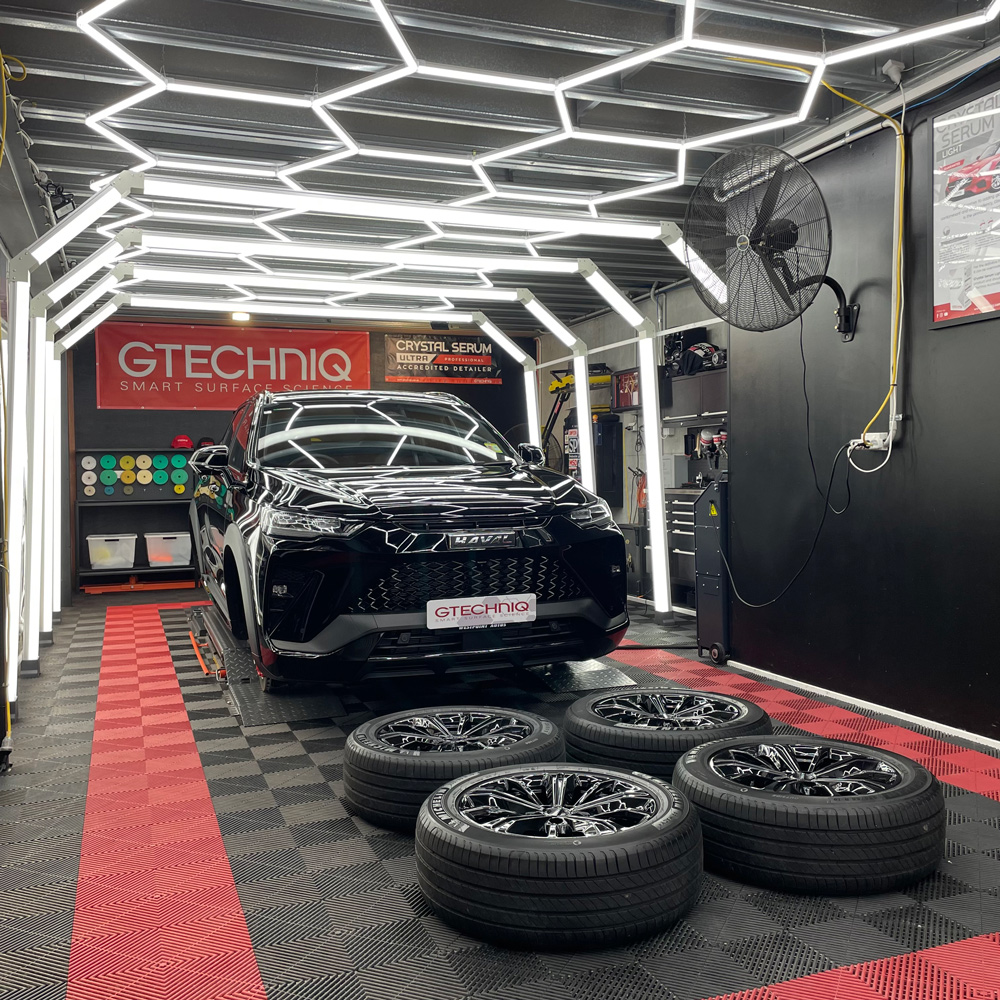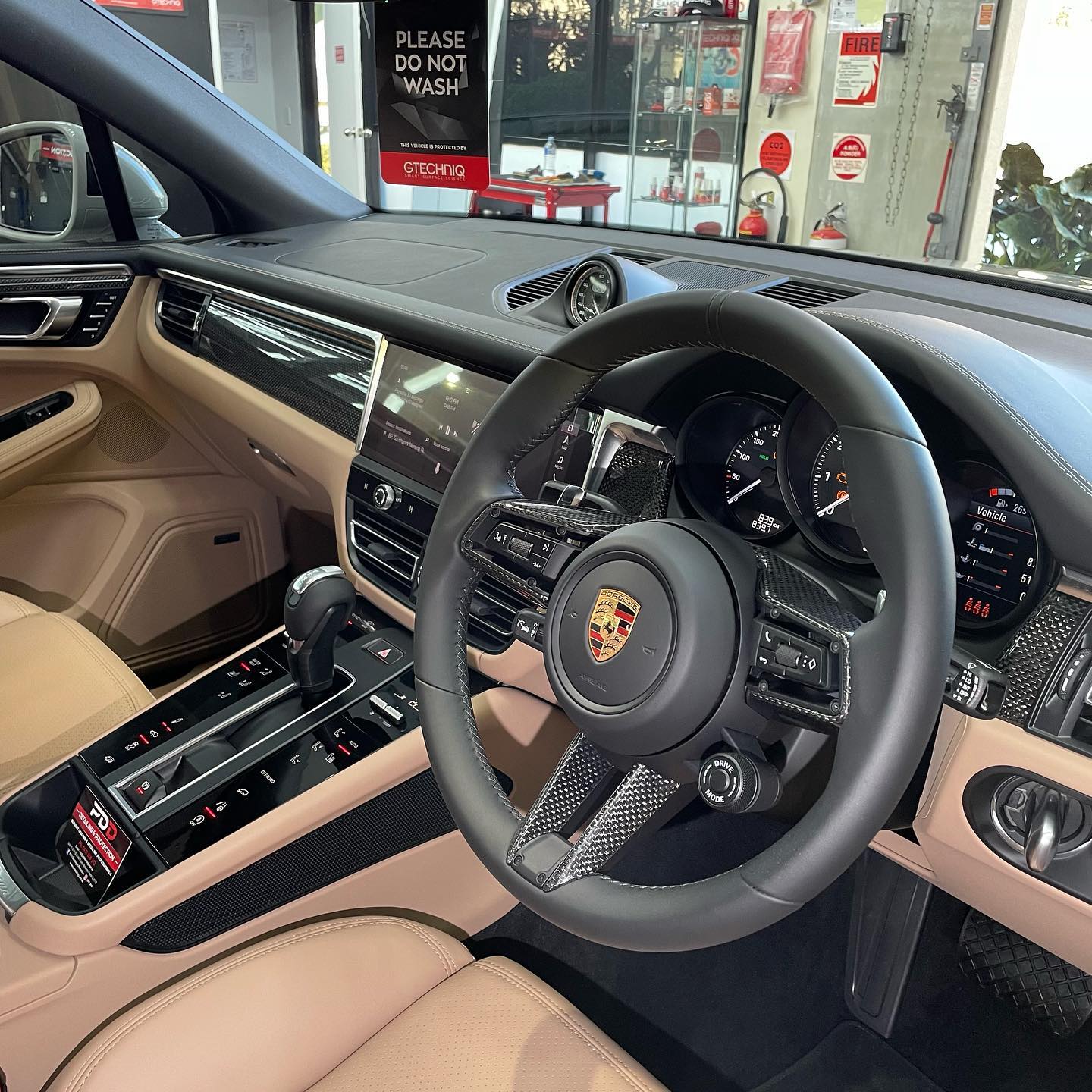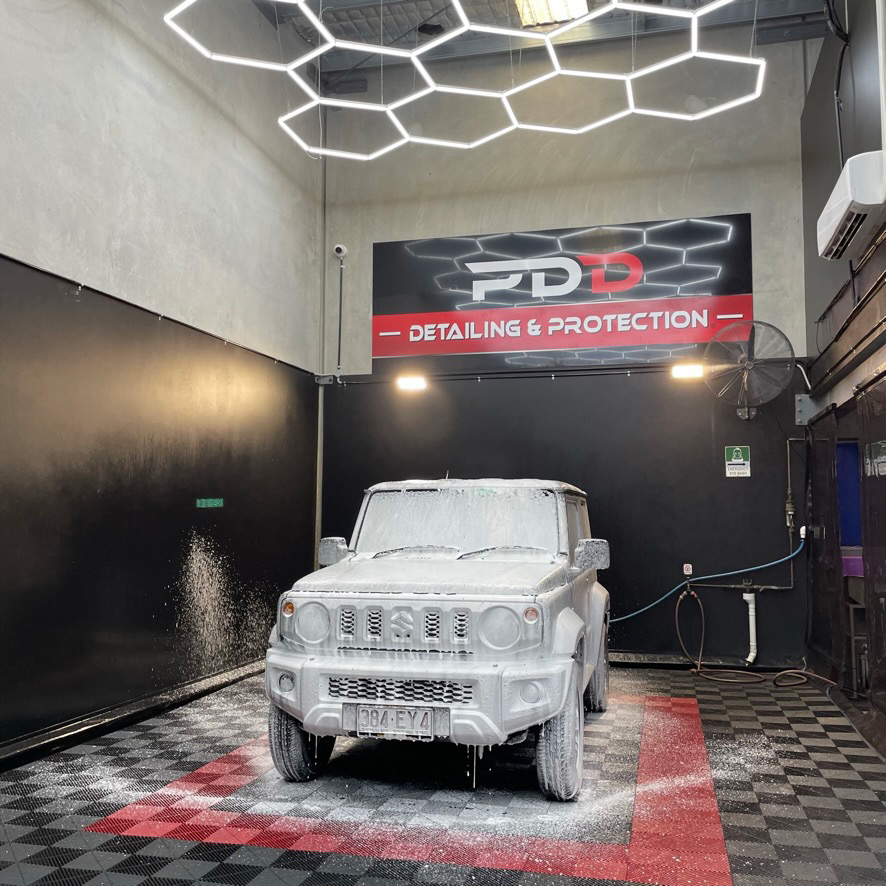 Easy Maintenance 🧽
PDD's New Car Protection eases your car cleaning process. Thanks to GTECHNIQ's technology, washing your car is more effortless than ever.

Factory Warranty 📜
Register your GTECHNIQ ceramic coating for years of peace of mind. Enjoy prolonged protection that aligns with your car's factory warranty.

Clear Vision 👓
Glass coating enhances your car's windshield visibility, making it safer to drive in wet weather conditions and easier to remove stubborn contaminants.

Dust-free Brakes 🛑
Our protective treatments repel brake dust and other contaminants. Your wheels stay cleaner and become easier to maintain.

Ultimate Gloss ✨
GTECHNIQ ceramic coatings offer an unrivaled glossy finish. Your car's paintwork achieves a superior shine that traditional methods can't match.

Super Hydrophobic 💧
With PDD's New Car Protection, coating your car repels water and unwanted substances. Maintain a cleaner finish for longer periods.

Chemical & UV Resistance ☀️
PDD's services offer robust chemical and UV protection. Prevent premature fading and resist harsh chemicals to preserve your car's factory paintwork.

Long Lasting Protection 🛡️
Our ceramic coatings outperform traditional protections. Forget the polish; with us, you're protected for years!

Antimicrobial Protection 🦠
With GTECHNIQ technology, our service reduces microbes on interior surfaces by up to 99.99%, making your car interior more hygienic and reducing odours.

UV Resistance ☂️
Our service is designed to protect your car interior – dashboard, door card materials, vinyl, plastics, and rubberised finishes from harmful UV damage.

Interior Maintenance 🚗
Spills, dirt, or grime? No worries. Cleaning is a lot easier with PDD's protected interior surfaces.

Glass Like Look 🪞
With our GTECHNIQ coatings, your vehicle takes on a luxurious glass-like appearance, enhancing its value and aesthetic appeal.
New Car Paint Protection Film
PPF, or Paint Protection Film, is a thin layer of polymer or polyurethane film that is applied over the car's paint. Think of it as a second skin for your car, a shield that defends against scratches, stone chips, and environmental damage.
You know that feeling when you unbox a new phone and peel the screen protector? PPF is like that, but for your car. It's invisible, durable, and resilient. Check out our New Car Protection Film to give your vehicle the treatment it deserves.
New Car PPF
Contact Us Now.
We Are Brisbane's Premier New Car Protection Providers
Got a new car? You obviously have to choose the best protection for your car!
Get our new car protection package for a long-lasting and insane glossy look. Your vehicle will be protected with an Australia wide warranty for 10 years.
What is included in the new car ceramic paint protection package?
Tell us what is not included. This is the best value for your money. You will get your car protected from the outside to the inside and from wheels to your glass. Plus stay protected from the sun with our darkest legal ceramic window tinting included in the ceramic paint protection package.
Durable protection: GTECHNIQ Exterior Protection provides a durable, long-lasting barrier against dust, watermarks, bird droppings & UV.
Easy maintenance: With GTECHNIQ Interior Protection, you'll enjoy an easier and less frequent cleaning routine, as the protection helps repel water and dust, keeping your car's exterior looking clean for longer.
Improved appearance: Get the ultimate glossy look for your car. A shine that will last longer than your car's battery life.
Cost-effective: Investing in GTECHNIQ Exterior Protection is a cost-effective solution compared to frequent cleaning or replacing damaged exterior paint.
How GTECHNIQ Interior Protection Works
Our team at PDD will use a combination of GTECHNIQ products, including Gtechniq L1, Gtechniq L1AB, and Gtechniq C6, to protect and maintain your car's interior. These products work together to create a durable and long-lasting barrier against spills, dirt, and wear and tear. Our technicians will apply the products using a specific process, ensuring a strong and even bond with your car's interior. The protection will then harden and cure, providing a durable layer of protection for your car's interior.
Loan Car
Worried of not having a vehicle with you when your car is getting protected? Don't Worry.
We have a loan car that you can borrow.
Enquire Protection