Paint Protection Brisbane | Caravan Paint Protection
Caravan Paint Protection Brisbane
Campers, Trailers, Vans
Caravan Paint Protection Brisbane
Experience the Gtechniq Difference
Preserve and protect your caravan with the exceptional Gtechniq ceramic coating services offered by PDD Brisbane. Our expertise in caravan paint protection in Brisbane and commitment to customer satisfaction makes us the go-to choice for all your mobile home protection needs. Discover the benefits of our ceramic paint protection services and learn how they can enhance the appearance and longevity of your caravan.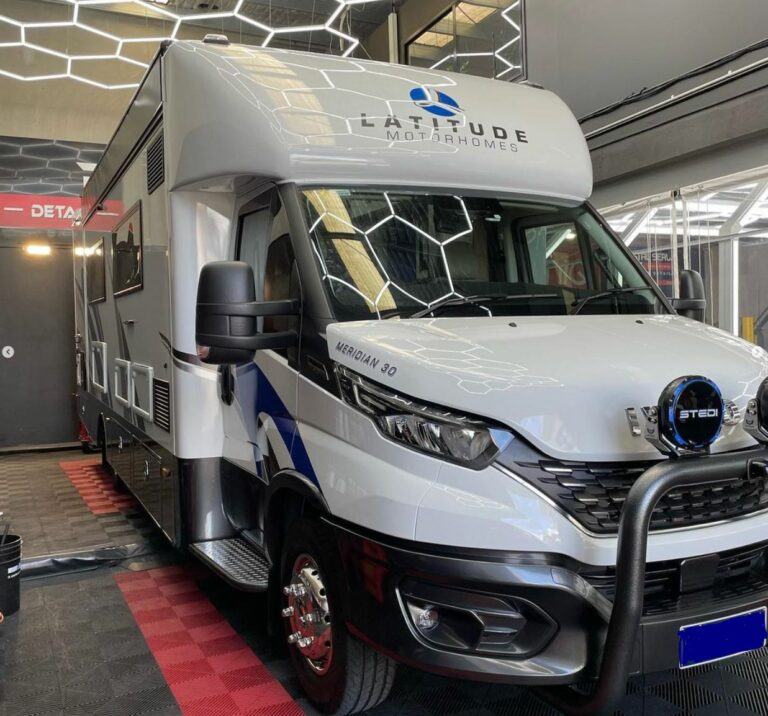 Why Choose GTECHNIQ for Your CARAVAN Paint Protection?
Long-lasting protection
Gtechniq ceramic coatings last for years with proper maintenance, keeping your caravan looking its best for longer.
Advanced technology
Gtechniq uses cutting-edge technology to create products that offer unmatched protection against UV rays, oxidation, and staining.
UV protection
Gtechniq products offer exceptional UV resistance, protecting your paint from fading and damage caused by the sun's harsh rays.
Hydrophobic properties
The coatings repel water, dirt, and grime, making it easier to clean your vessel and reducing the chances of staining and damage.
Comprehensive Caravan Paint Protection Brisbane
t PDD Brisbane, we provide Gtechniq ceramic coatings for a wide range of vehicles, ensuring the best paint protection Brisbane has to offer. Our services include:
Caravan paint protection: Preserve your caravan's paintwork with our high-quality Gtechniq ceramic coatings.
Van paint protection: Keep your van looking great and well-protected with our expert ceramic coating services.
Other vehicles: We offer Gtechniq ceramic coating services for all types of vehicles, including cars, motorbikes, scooters, marine and more.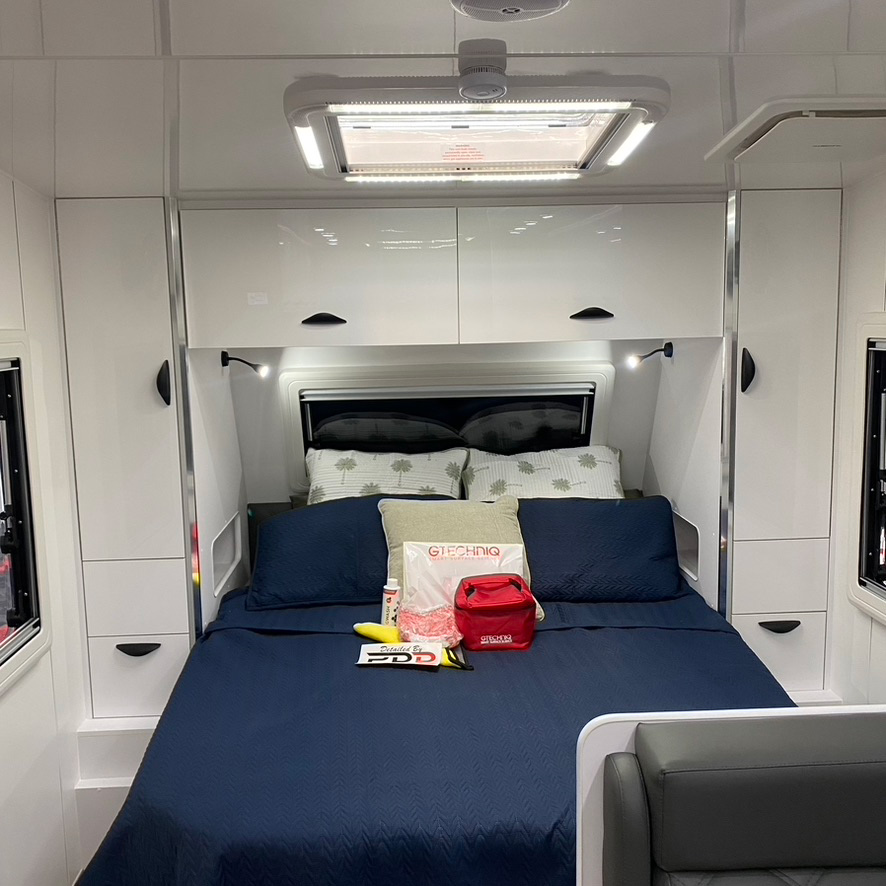 New Vehicle Protection Package
For those with a new caravan or mobile home, we offer a comprehensive New Vehicle Protection Package. This all-inclusive package covers everything you need to keep your new investment in top condition. It includes:
By choosing our New Vehicle Protection Package, you can ensure your mobile home remains in pristine condition from day one.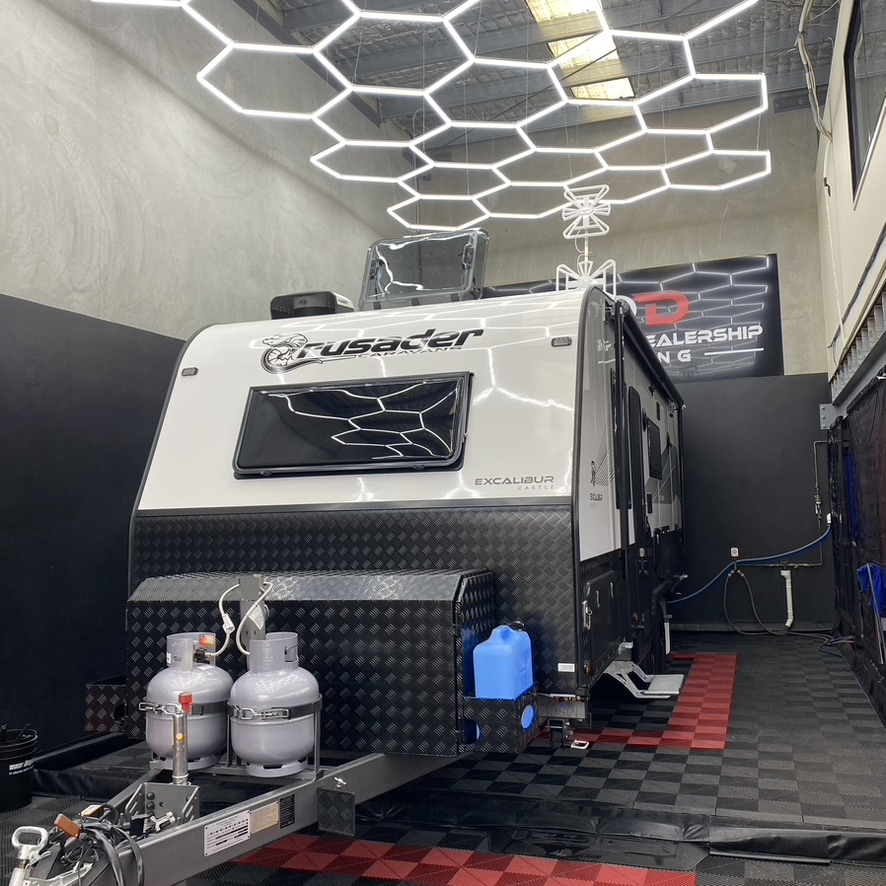 Experience Unparalleled Customer Service at PDD Brisbane
At PDD Brisbane, we are dedicated to providing exceptional ceramic coating Brisbane services and outstanding customer care. Here are a few reasons why you should trust us with your caravan paint protection needs:
Expertise: Our team of skilled technicians has extensive experience applying Gtechniq ceramic coatings, ensuring professional results every time.
Quality: We use only the best Gtechniq products, guaranteeing top-notch paint protection for your caravan.
Customer satisfaction: We strive to exceed our customers' expectations, offering personalised service and tailored solutions for every project.
Get Started with PDD Brisbane Today
If you're ready to experience the benefits of Gtechniq ceramic paint protection for your caravan, contact PDD Brisbane today. Our team will work with you to create a custom solution that suits your needs and budget. Don't wait any longer – protect your investment and keep your caravan looking its best with our exceptional paint protection Brisbane services.

Get Marine Protection in Brisbane
Enquire Now